MERCEDES-BENZ GLA - GETS FEATURE UPGRADE, NEW LOOK AND LOWER PRICE
26TH APRIL 2017
New facelift versions of the Mercedes-Benz GLA have arrived into our MSL Mercedes-Benz dealerships. This model is priced the same as its predecessor despite having had a number of bodywork, style and equipment changes augmented locally by the inclusion of an enhanced level of standard specifications valued in excess of €6,000.
Items now featuring as standard on models being sold in Ireland include heated front seats, Garmin satellite navigation preparation, Thermotronic air conditioning, Dynamic Select comfort settings, remote online connectivity, LED lights and high beam assist function.
In response to what Mercedes-Benz themselves call their 'biggest and most competitive product offensive', the latest version GLA will launch at €34,759 (for the bestselling GLA180d model) – a figure lower than the model it replaces thanks to the 'progressive price position' being followed here by Mercedes-Benz since late last year.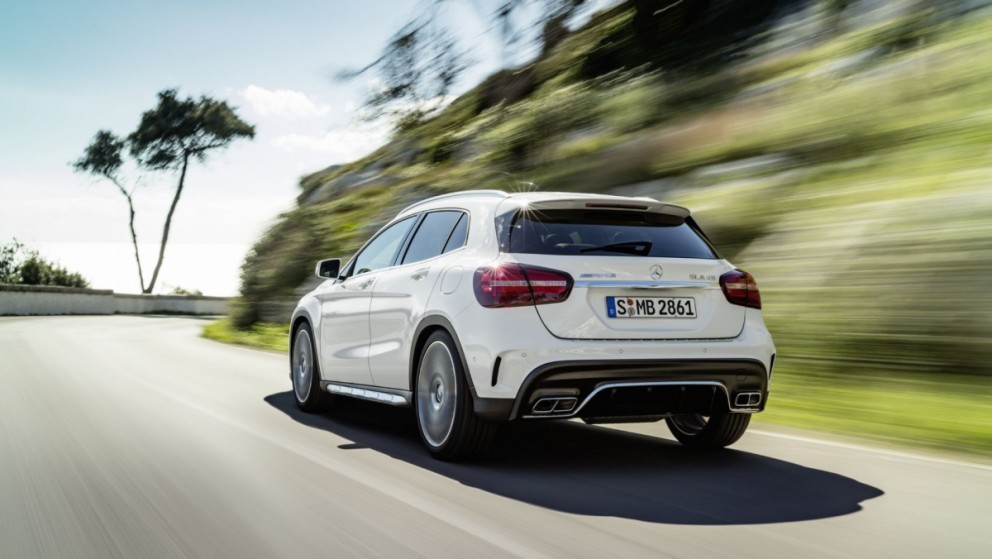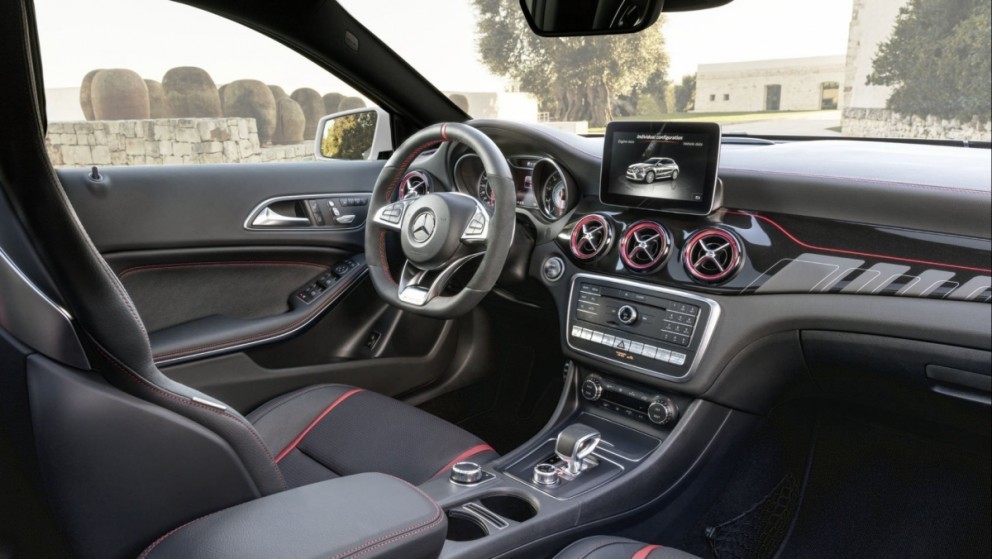 Described as the entry-level SUV within what the luxury carmaker calls its 'new generation compact class', the GLA was first introduced just four years ago and is one of a range of 'younger-size' models introduced by Mercedes-Benz in recent times.
Amongst the numerous improvements made to the GLA is an extended range of engines, modified bumpers, additional light-alloy wheels and an attractive 'canyon beige' colour. New too is a Comfort Exclusive package that enhances the previous Exclusive package with the addition of SUV-specific black leather seats with buffalo-hide look, with Style and Urban versions also fitted with new seat cover fabrics.
New soft LED headlamps replace previous optional bi-xenon headlamps, while the interior gets new seat covers, new trim and new chrome control panels. Rear improvements include hands-free access with a boot lid that can be opened and closed with a foot movement. Optionally available is a 360-degree camera that projects the surroundings of the car in full and split screen format.
Alongside other model introductions, the GLA has proven to be one of Mercedes-Benz's most popular new generation compacts – models that, collectively, have sold over two million versions worldwide since breaking on to the market in 2011.
Noting that no other premium manufacturer can lay claim to such a comprehensive range, Mercedes-Benz compact models are being sold in 170 markets around the globe – helping the company to achieve its sixth record year in a row, with first time, annual sales last year of two million passenger cars worldwide.
Seen as having done much to make the brand more youthful, their success in the marketplace is recognised in plans to expand the series from the current five to eight models, and by the fact that the average age of current A-Class generation drivers is roughly 13 years younger than for the preceding series.
Please call into one of our MSL Mercedes-Benz dealerships to see the new facelift GLA for yourself.