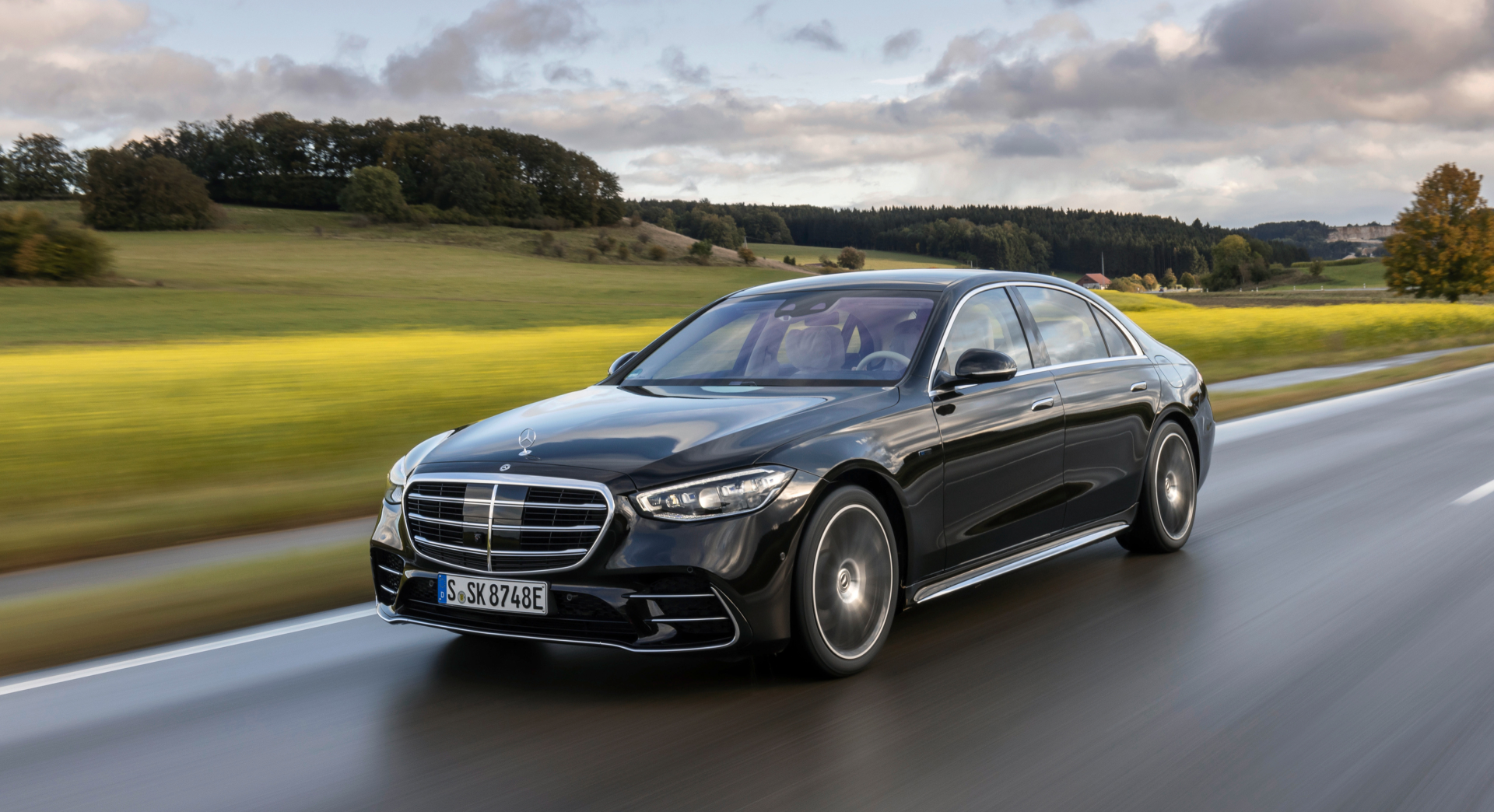 MERCEDES-BENZ ONCE AGAIN STAKES ITS CLAIM AS MAKER OF THE WORLD'S BEST LUXURY CAR WITH THE S 580e PHEV
11TH NOVEMBER 2022
MOTORING EDITOR & SUNDAY INDEPENDENT CORRESPONDENT, GERALDINE HERBERT.
"As the transition to electric vehicles powers ahead, many car-makers, including Mercedes-Benz, plan to streamline their product line-up to try to increase profit margins. Rumours abound that "cheaper" models such as the A-Class and B-Class may be casualties in the drive to luxury-brand status. But there are no such concerns for this week's test car, the Mercedes-Benz S-Class S 580 e LWB, a plug-in hybrid (PHEV) with an all-electric range of more than 100km.
Outside, it is sleek-looking, with perfect proportions and flush door handles. Inside, it feels modern but familiar and the lavish interior is simultaneously a nod to the past and a glimpse into the future as it seamlessly blends digital and analogue. The technical innovations are too numerous to list, but the highlights include a tablet-style 12.8in infotainment screen that comes with just about everything from the 'Hey Mercedes' voice assistant to a fingerprint scanner.
The plug-in hybrid is only available in long-wheelbase form, so passengers front and back will have no complaints as the well-appointed seats can accommodate even the tallest of passengers comfortably. Boot capacity, at 350 litres, is considerably down on the regular version."
Read More