MIZEN HEAD TO MALIN HEAD ON ONE CHARGE IN THE MERCEDES-BENZ EQS!
18TH JANUARY 2023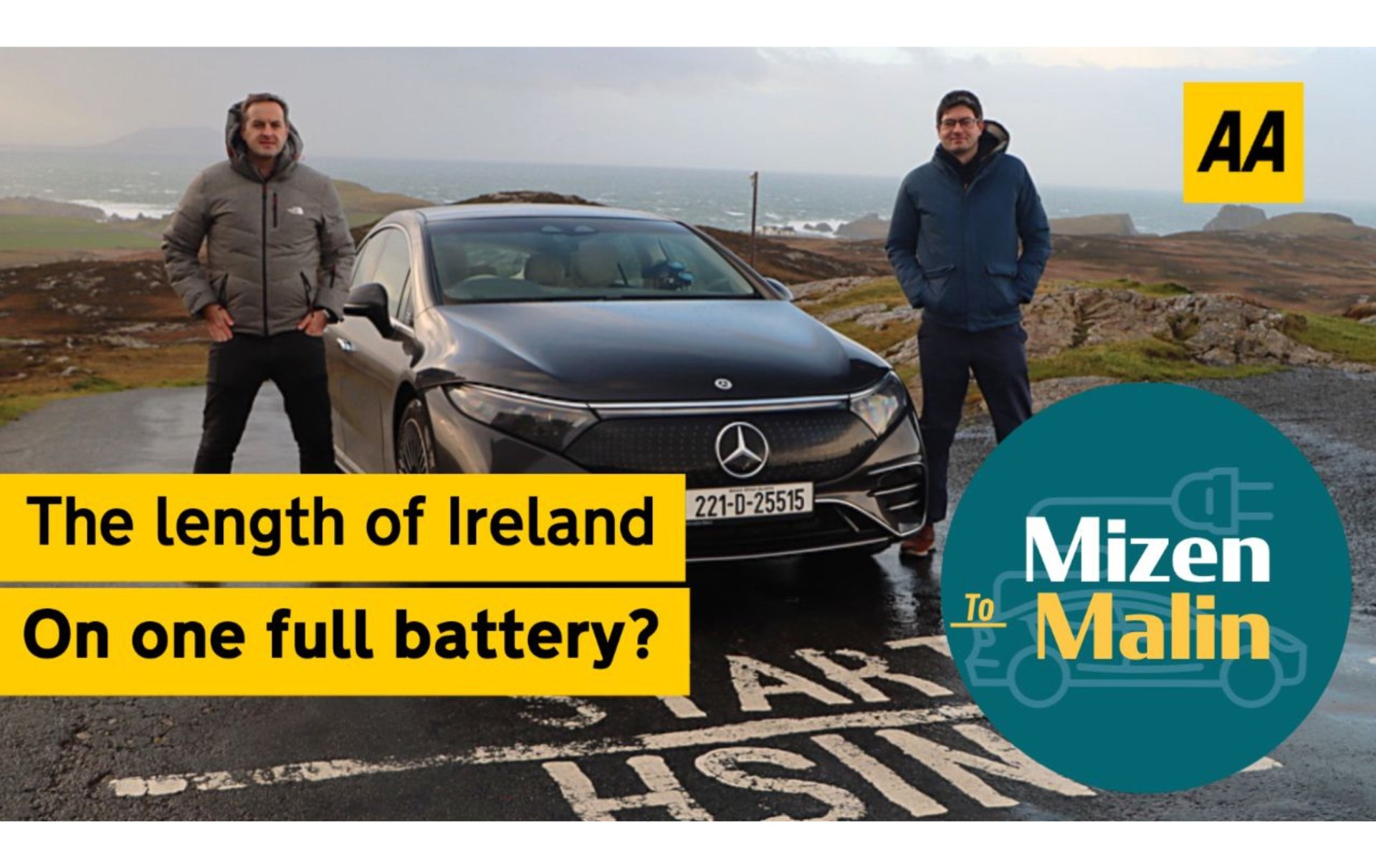 AA Ireland drives the full length of Ireland on one full charge
Drive took place on Wednesday, 11th of January
Car completed 615km with 2% battery remaining
AA Ireland's Blake Boland and Paddy Comyn have driven from Mizen Head in Cork to Malin Head in Donegal, the two extremities of Ireland, without stopping to charge, completed in the Mercedes-Benz EQS 450+, which is the German brand's flagship electric vehicle.
The Mercedes-Benz EQS has a 120kWh battery, 107.8kWh of which is usable. As well as having a very large battery, the EQS is also very aerodynamic. It has a drag co-efficient of 0.20, which makes it the most aerodynamic production car ever made apart from the hastily scrapped General Motors EV1 a few decades ago. The WLTP rated range of the EQS goes up to 784km. However, the 'real world range' is about 600 km.
Read More