MSL MOTOR GROUP SUPPORT ST. VINCENT DE PAUL
11TH JANUARY 2017
MSL Motor Group were delighted to support St. Vincent de Paul this Christmas by providing a cheque for €5,000.
We wanted to spread a message encouraging people to 'today do one small thing to brighten someone's day' and we spread this message on facebook.
We promised at the end of the campaign that we would make a donation to St. Vincent de Paul and our Managing Director, Brendan Grace, was very happy to hand over the cheque to Liam Casey, Regional President of the Eastern region of St. Vincent de Paul.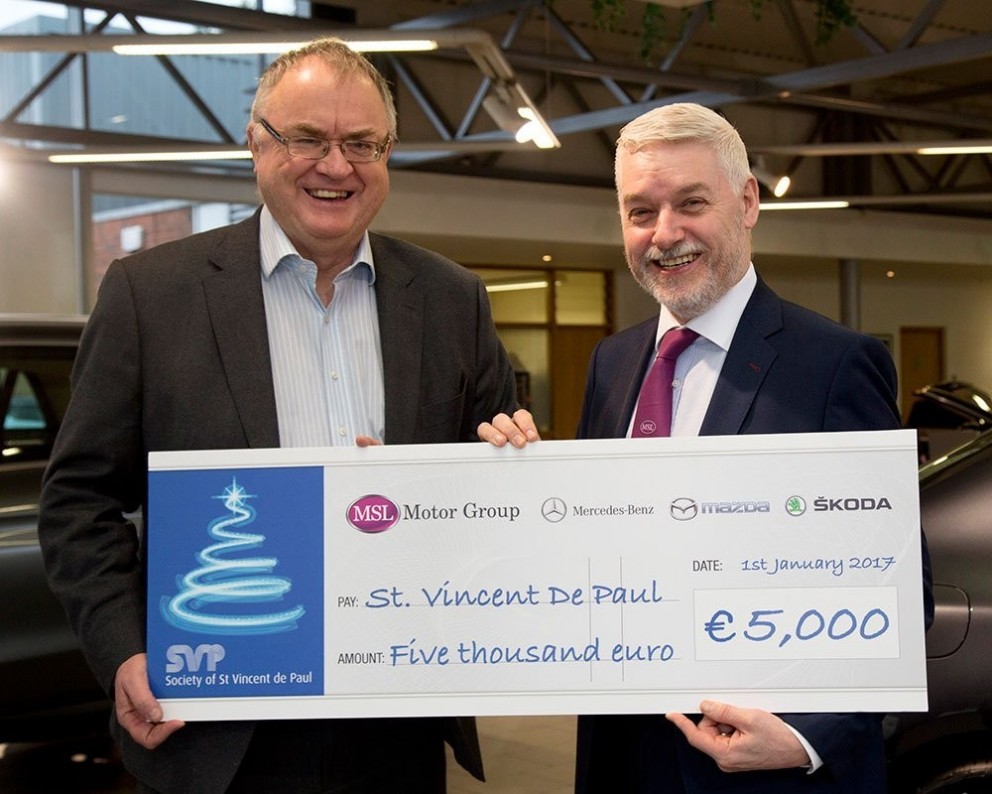 Visit The Society Of St. Vincent de Paul