MSL PARK MOTORS ŠKODA UNVEILS THE NEW OCTAVIA LINE-UP
02ND MARCH 2017
PRICES START FROM €19,750 OR €199 PER MONTH WITH 1.9% PCP FINANCE.
The new ŠKODA Octavia has received a facelift and will go on sale here in Ireland this March. Since the arrival of the first generation Octavia in 1996, the Czech car manufacturer has produced more than five million units with almost 55,000 new Octavia models sold in Ireland since its induction here in 1998. The Octavia is ŠKODA's top performing model in the Irish market and has been in the top four Irish selling car models for the past two years running.
The new Octavia sees a number of exterior styling changes that encompass the new ŠKODA design language. These include the new front-end radiator grille, which has been expanded with the introduction of additional headlights with a crystalline look, and wider air inlets with a honeycomb structure in the redesigned bumper for a more dynamic look.
Cathal Kealey, PR Manager at ŠKODA Ireland, commented: "The Octavia has always been the heart and soul of ŠKODA in Ireland. It embodies all the brands strengths such as interior space, practicality, design quality, simply clever features and above all, value for money and the new Octavia is no different. Feedback to date has been extremely positive and customers are excited for the fresh styling and enhanced features of the new Octavia."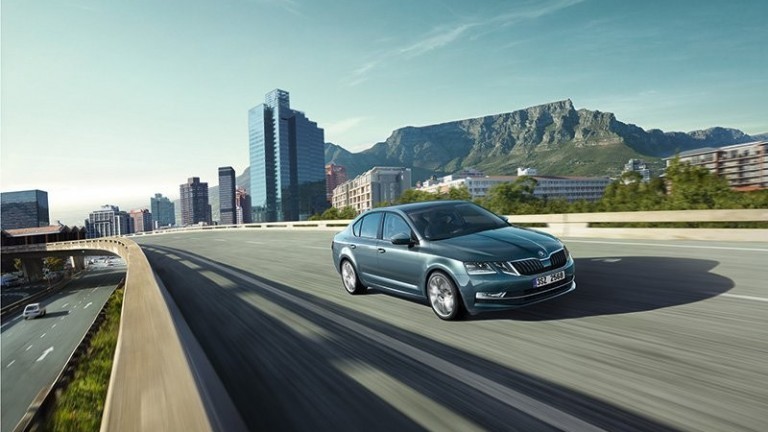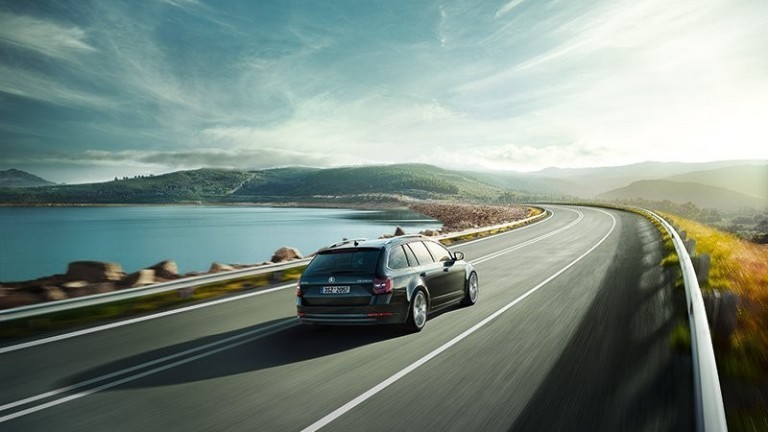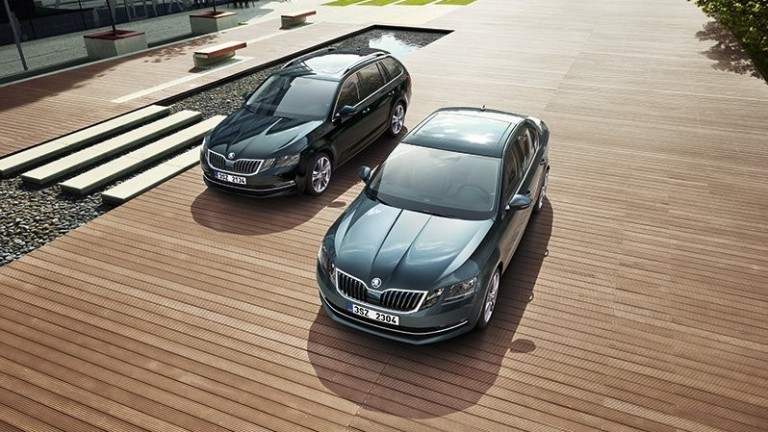 The new Octavia will continue with the same trimline structure of Active, Ambition and Style specification levels with the Ambition model gaining new LED taillights, electric folding mirrors and a new reversing camera now as standard. The top Style trimline will now benefit from a new front grill and chrome detailing in addition to the impressive 9.2" Columbus Navigation & Infotainment system which comes as standard on the Style model.
The new Octavia comes with an abundance of Connectivity features as standard such as Smartlink+. This smartphone integration system containing Apple Car Play and Google Android Auto is now available as standard from the Ambition trimline. The Columbus Navigation & Infotainment system which is standard on the Style trimline also comes with an additional 4G LTE SIM card slot to enable a high speed Wi-Fi hotspot within the car (data plans sold separately) and a host of additional connected services from ŠKODA Connect. ŠKODA Connect: Mobile Online Services offers enhanced real time route planning, real time parking and petrol prices in the locality, customisable newsfeed, weather, customisable points of interest, in addition to other online services.
A second and optional ŠKODA Connect solution offers additional functionality like remote access to the vehicle via the new ŠKODA Connect Mobile App in addition to a number of additional driver assistance solutions. One such driver assistance feature is the Emergency Call (e-Call) function which will automatically call the emergency services once an airbag is activated to further improve occupant safety.
The new generation of electronic assistance systems makes driving the upgraded ŠKODA OCTAVIA even safer and more comfortable. There are a wide range of optional new features available such as Trailer Assist, the Predictive Pedestrian Protection function, Blind Spot Detect and Rear Traffic Alert. Park Assist also comes in a new enhanced configuration.