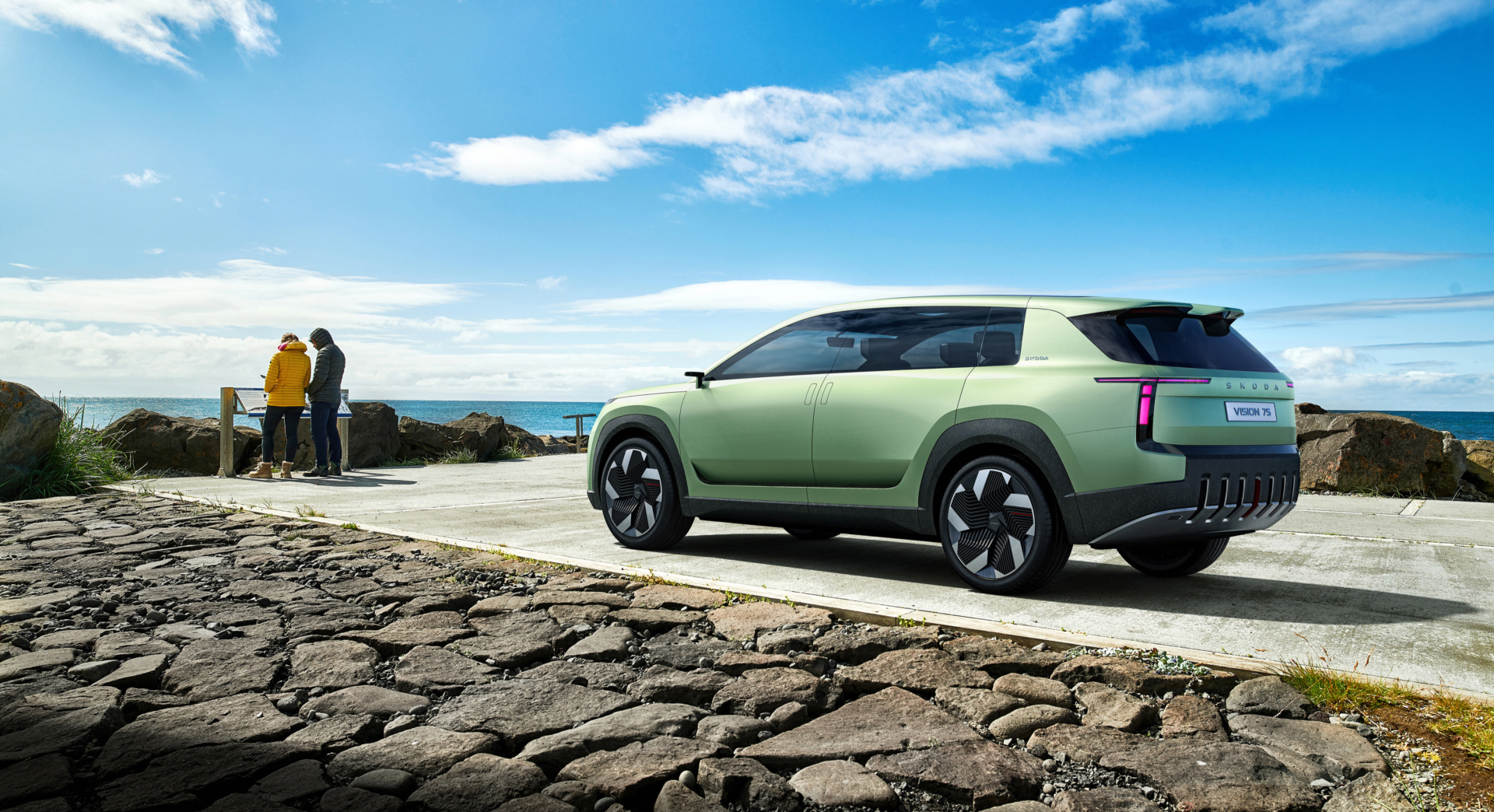 ŠKODA VISION 7S REVEALS THE FUTURE
31ST AUGUST 2022
It's the first ŠKODA car showing the new design language and the new logo. The VISION 7S is a herald of change. It also highlights the Czech carmaker's focus on eMobility.
Practical, user-friendly and sustainable. The ŠKODA VISION 7S honours traditional ŠKODA values, but presents them in a completely new form. In fact, the electric car based on the modular MEB platform is the first to receive a completely new design language that will become the hallmark of future ŠKODA vehicles.
ŠKODA plans to launch a total of three new all-electric models by 2026: in addition to a seven-seater family car based on the VISION 7S, there will also be a compact SUV and a small car. By 2030, ŠKODA wants to achieve a share of over 70% of all-electric models in Europe. In the transition to eMobility, however, ŠKODA is also strengthening its product portfolio of highly efficient combustion engines and will introduce a new generation of SUPERB and KODIAQ models in the second half of next year. This will be followed in 2024 by a modernised OCTAVIA.
The upcoming new electric vehicles will all share the new design language that the VISION 7S introduces. This is characterised by robust looks, functionality and authenticity. Its distinctive feature is the Tech-Deck Face, a modern reworking of the traditional ŠKODA radiator grille. Compared to the existing design, the new grille is significantly flatter and wider, with its ribs replaced by dark glass that covers the car's sensors. The Tech-Deck Face thus helps deliver an even more refined aerodynamic shape than before.
READ MORE