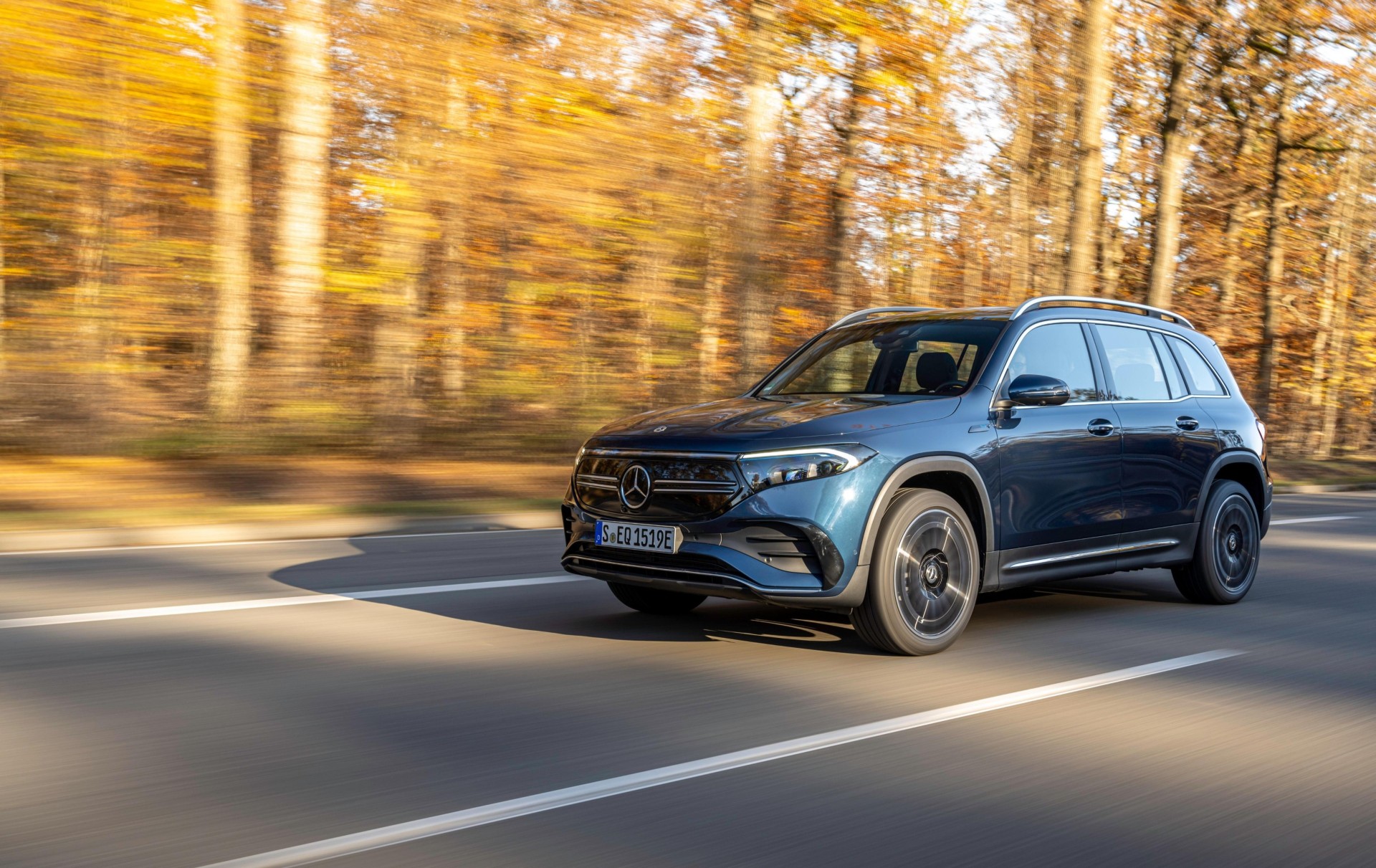 THE ALL-ELECTRIC MERCEDES-BENZ EQB HAS NOW ARRIVED AT MSL MERCEDES-BENZ DEALERSHIPS
20TH JANUARY 2022
THE NEW ALL-ELECTRIC EQB IS A COMPACT FAMILY SUV WITH A 7 SEAT OPTION.
Mercedes-Benz continues to extend its presence in the all-electric segment with the arrival of their new EQB compact SUV, available now with a family-size 7-seat option.

What began as a trickle has become a flow with three 'EQ' badged all-electric model lines already established in the market (EQC, EQV and EQA). The arrival of the EQB heralds the imminent launch of two further models: the S-Class-based EQS and the E-Class based EQE.

Designed to deliver electric-powered motoring in a family-size package, EQB shares its dimensions with the conventionally-powered GLB. Compact on the outside, roomy on the inside, its robust bodyshell measures 4,684mm long, 1,834mm wide, 1,667mm tall with a 2,829mm wheelbase.

Practical in all respects, EQB comes with adjustable second-row seats and an optional third-row seat arrangement concealed beneath the luggage floor which can be raised to expand capacity to a 7-seat layout as required. Up to four child seats can be fitted in the second and third rows. Maximum boot capacity is 1,710-litres.

Describing it as 'a model designed to meet the needs of family-oriented customers and eco-conscious motorists alike', Ciaran Allen, sales manager for Mercedes-Benz in Ireland said: "Thanks to its exceptional levels of flexible spaciousness, the EQB is poised to set a new benchmark in the all-electric compact class".

Externally, there is no mistaking its Mercedes-EQ credentials. Distinctive is its black panel grille with central star, front 'EQ' blue headlamp strips and a continuous fibre-optic strip running along front and rear. Light-alloy wheels in bi or tri-colour design are available in sizes up to 20 inches. Studded roof rails point to its effectiveness as a utility vehicle.

With a 0.28 Cd value, the EQB's lower wind resistance delivers greater efficiency and range, other aerodynamic features including front and rear aprons, a smooth and enclosed underbody, closed cooling air system, and wind-optimised wheels with spoilers.

Noting the appeal it will likely have for family buyers, interior spaciousness has been a byword for designers, reflected not just in its 7-seat option but in its upright appearance.

Eye-catching items include a distinctive centre console, instrument panel and widescreen dashboard with MBUX user experience and 'Hey Mercedes' command system – enhanced with fastest route to destination 'Navigation and Electric Intelligence'.

The EQB 250 is expected to be the most sought-after model here, with prices beginning from €64,030. Also available are the EQB 300 from €68,505 and the EQB 350 from €71,520.

Operationally, it has a usable battery capacity of 66.5 kWh, 215 kW of power, combined consumption of 19.2 kWh/100 km and a WLTP calculated range of 419 km. It can be fast-charged from 10% - 80% in just 30 minutes or from 0-100% over a more extended period using an 11kW charge point.
Enquire with one of our four MSL Mercedes-Benz dealerships today to book your test drive.