THE ALL-NEW SKODA KAROQ UNLEASHED - AVAILABLE FROM DECEMBER 2017
1ST SEPTEMBER 2017
The All-New ŠKODA KAROQ was revealed to the world for the very first time in Stockholm on the 18th May 2017.
This completely new compact SUV will be arriving at MSL Park Motors SKODA on 1st December. In the meantime, if you are interested in "Registering your interest" please click on the button below. One of our sales executives will touch base with you when we have a defined date of arrival for the new model and book you in for test drive.
ŠKODA KAROQ - THE CAR WITH ARROW
The ŠKODA KAROQ's name and its spelling originate from the language of the Alutiiq, an indigenous tribe who live on an island off the southern coast of Alaska. The name KAROQ is a combination of the terms 'KAA'RAQ' (car) and 'RUQ' (arrow).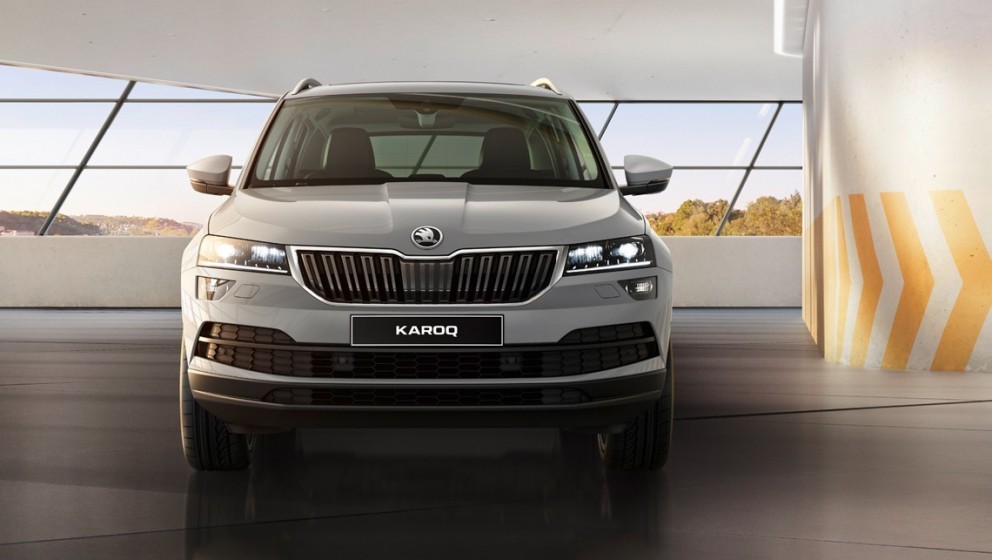 ŠKODA KAROQ - A SPORTS UTILITY VEHICLE WITH CHARACTER
The emotive and dynamic design with numerous crystalline elements characterises ŠKODA's new SUV design language. As a true ŠKODA, the ŠKODA KAROQ offers exceptional space in the interior and boot, new driver-assistance systems, Full LED headlights and – for the first time in a ŠKODA – a digital instrument panel.
If you have an interest in this new vehicle be sure to get in touch with our team in MSL Park Motors SKODA this December. Pop into our showroom on the Navan Road or call us on 01 8691000
Contact Us