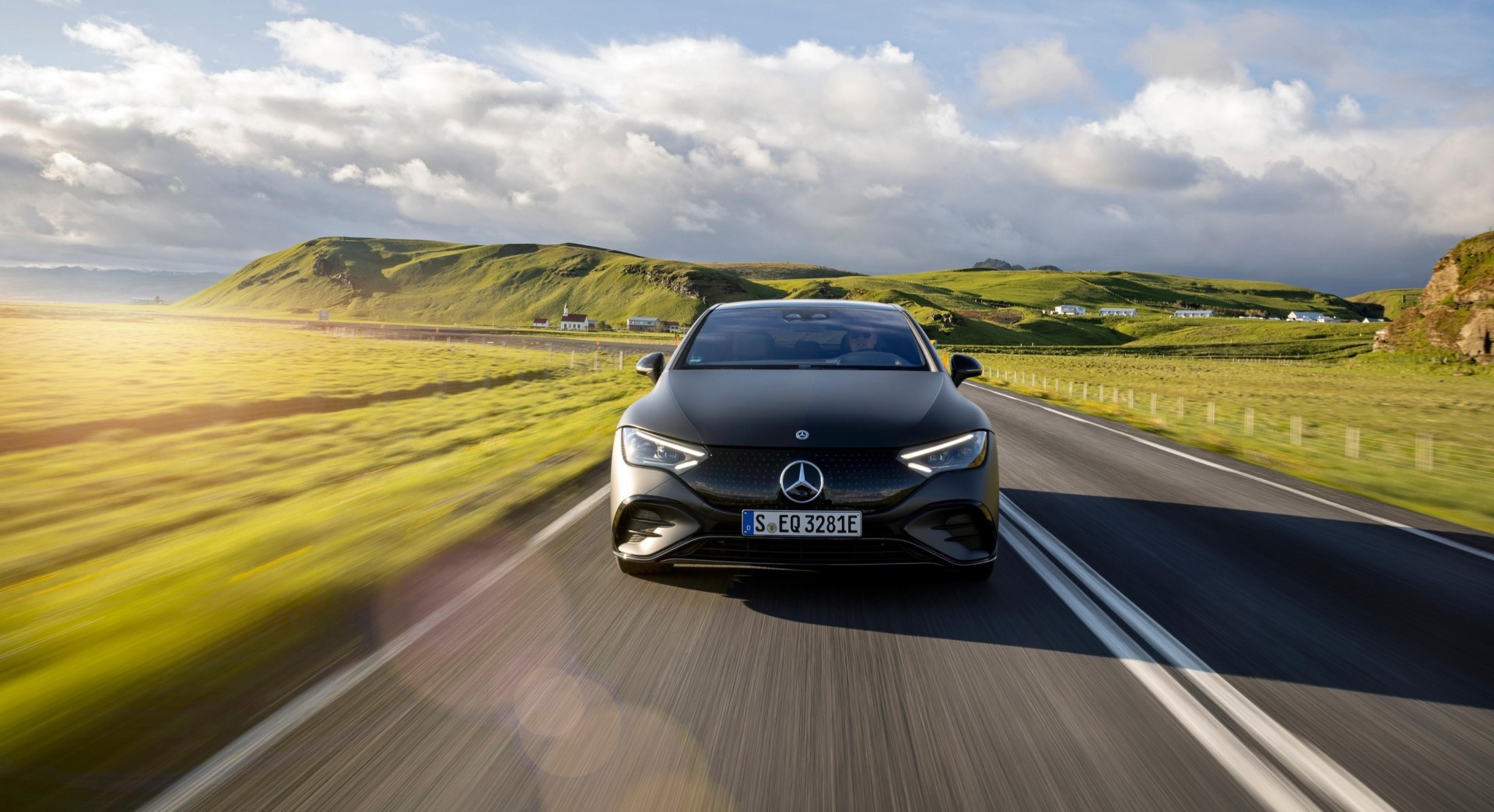 MERCEDES-BENZ EQE: THE NEW MERCEDES EQE HAS EARNED ALL SORTS OF PUNDITS
31ST AUGUST 2022
WITH THE ARRIVAL OF THE ALL-NEW EQE TO IRELAND, EDDIE CUNNINGHAM FROM THE INDEPENDENT REVIEWED THIS "SMALLER ELECTRIC SALOON". FIND OUT WHAT HE HAD TO SAY.
"This car-reviewing is a job that can leap up and bite you in the bum if you are not extremely careful. I recently reviewed the Mercedes EQS large electric saloon. I praised it to high heaven for the way it drove. I said I didn't think there was much else out there quite like it overall.
And, in many ways, there isn't because it has some wonderful claims to fame (such as the dash-length hyperscreen).
While I had reservations about a few things, rear visibility being one, I'd have said it got a nine out of 10 if it were being marked for innovation, comfort and technology.
Yet there is a car that is better than it for handling and drive. And the funny/ironic thing is that it too is a Mercedes. The EQS is the marque's largest from-the-ground-up Merc; the EQE is next in line. So I might as well make it clear that the EQE luxury saloon I've just been testing is a nicer car to drive than the larger, salubrious, awe-inspiring EQS.
And it costs thousands less. There is just that "something" extra about the smaller saloon that gives it a lift thanks to the handling and ride.
Remember the EQS glided over surfaces with aplomb, so you have to imagine how good the EQE is to be better than that. It felt altogether a tighter, tauter machine."
Read More