NEW MERCEDES-BENZ E-CLASS COUPE ARRIVES
25TH MARCH 2017
The new Mercedes-Benz E-Class Coupé has arrived in Ireland and can be viewed in dealer showrooms across the country
Presented to the international media just weeks ago, the new Coupé follows the line of its predecessors, exuding that timeless combination of beauty, elegance and performance within an overall ultra-modern design.
Taking its place in the mid-range segment of the luxury market - in which Mercedes-Benz has such a powerful presence - the new Coupé joins the E-Class line-up alongside the already-introduced saloon and estate and ahead of the soon-to-be-launched cabriolet. With its expressive proportions, it combines the virtues of a grand tourer with the latest developments in the fields of passenger safety, comfort and performance.
Outside, its coupé-like appeal is evident in every aspect of its body styling. Larger than its predecessor in terms of overall length, width and height, passengers enjoy an extra sense of spaciousness and comfort, especially in terms of rear legroom, front and rear shoulder room and rear headroom. Two generously proportioned doors afford easy access to the front and rear of the car while its frameless side windows and the absence of a B-pillar give it an added air of luxury and style.
From the front, its distinctively sporty styling can be seen in its long bonnet with discreet power domes, low set diamond patterned grille with centrally mounted star and broad air intake vents. This decidedly sporty note is carried through to the interior where high-grade materials and contemporary colour schemes combine to give an added measure of sophistication and elegance.
Exclusive to the Coupé is a choice of two light wood trim packages in open-pore and high-gloss finishes. Interior lighting makes use of durable, energy-saving LED technology, including optionally available ambient lighting with 64 colour variants.
Initially, one diesel and three petrol engines power the new Coupé, all with start/stop function and all Euro 6 emissions compliant. Other engines will follow. Models likely to attract most attention here will be the E200 petrol and E220d diesel versions. Powered by a 1991cc, 4-cylinder, 184hp engine, the E200 comes on the market at €50,470. The E220d, powered by a newly developed, 1950cc, 194hp, 4-cylinder diesel engine, launches at €51,080. Two additional petrol versions, for which prices are not yet available, are the more powerful 245hp E300 (driven by the same 1991cc, 4-cylinder engine) and a 2996cc, 333hp, V6, E400 4MATIC.
Described by Mercedes-Benz sales manager in Ireland, Ciaran Allen as 'the embodiment of style', the new Coupé is said by him to have 'all of the style, elegance and high-tech elements necessary to see it take its place alongside the great Mercedes-Benz coupés of yesteryear'.
Equipped with items first introduced in the E-Class saloon, this latest version makes greater use of technology than the model it replaces. Features carried forward include a remote parking pilot system that allows the vehicle to be moved into and out of garages and parking spaces remotely. Full smart phone integration, active brake assist and other driver assistance systems, latest developments in driver infotainment and the option of partially automated driving are amongst it many features. A new LED tail light arrangement employs innovative crystal optics to give off a brilliant appearance that Mercedes-Benz says is reminiscent of a jet engine glow.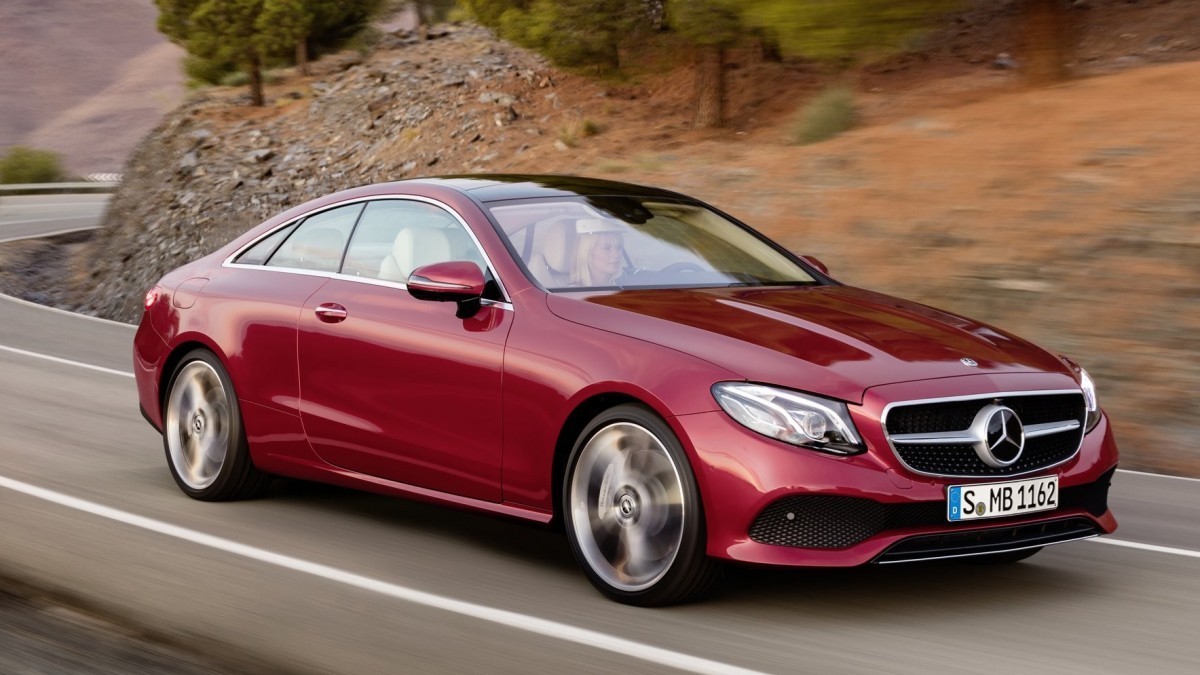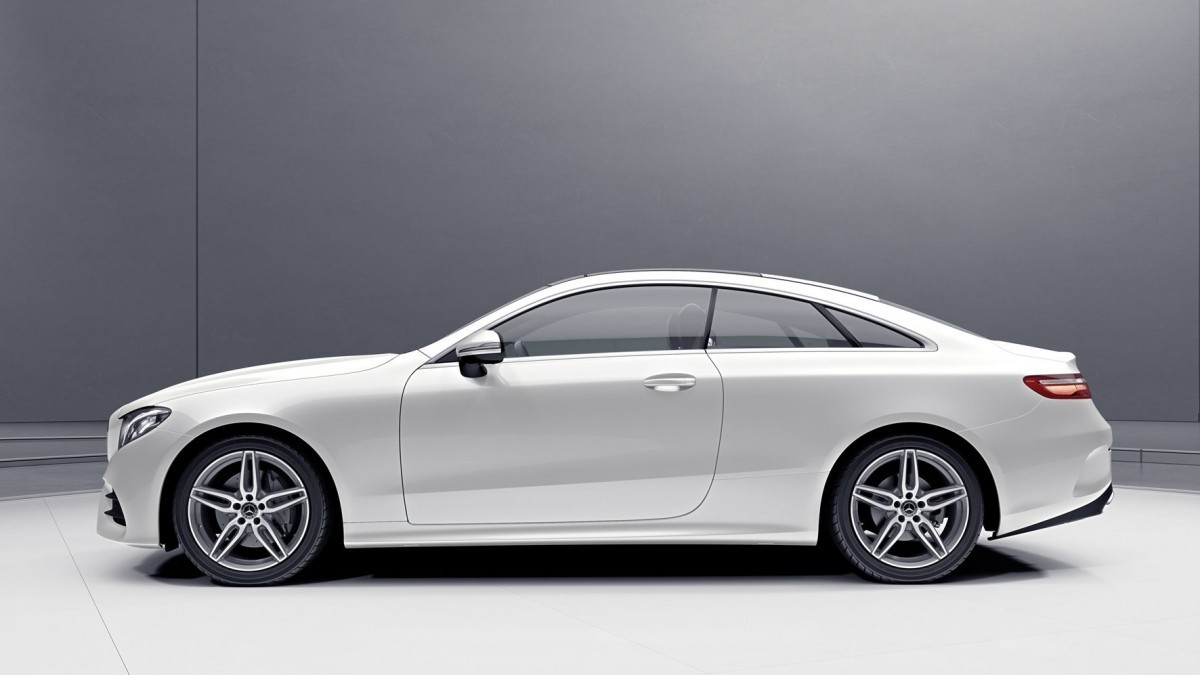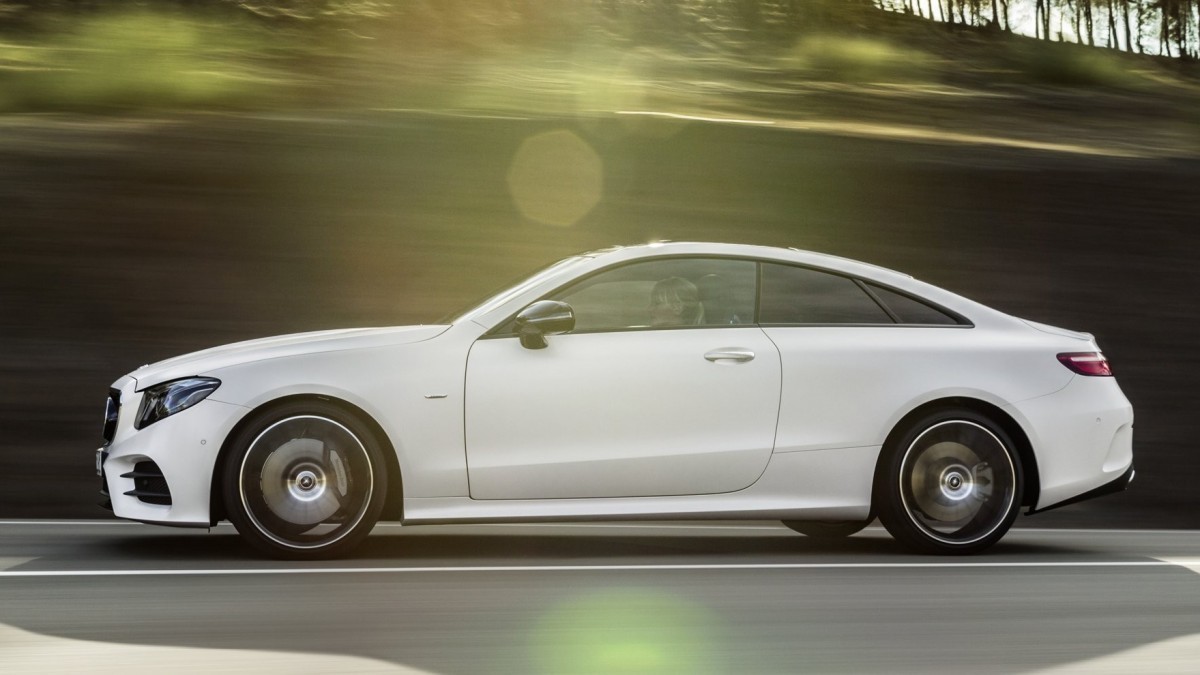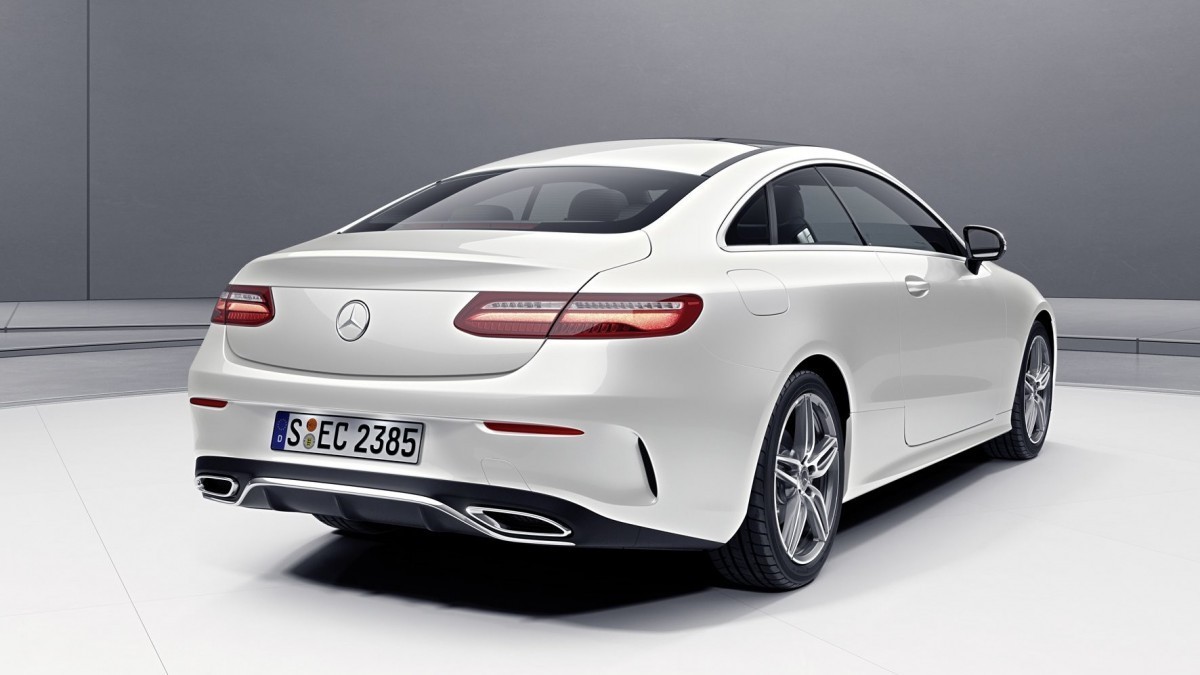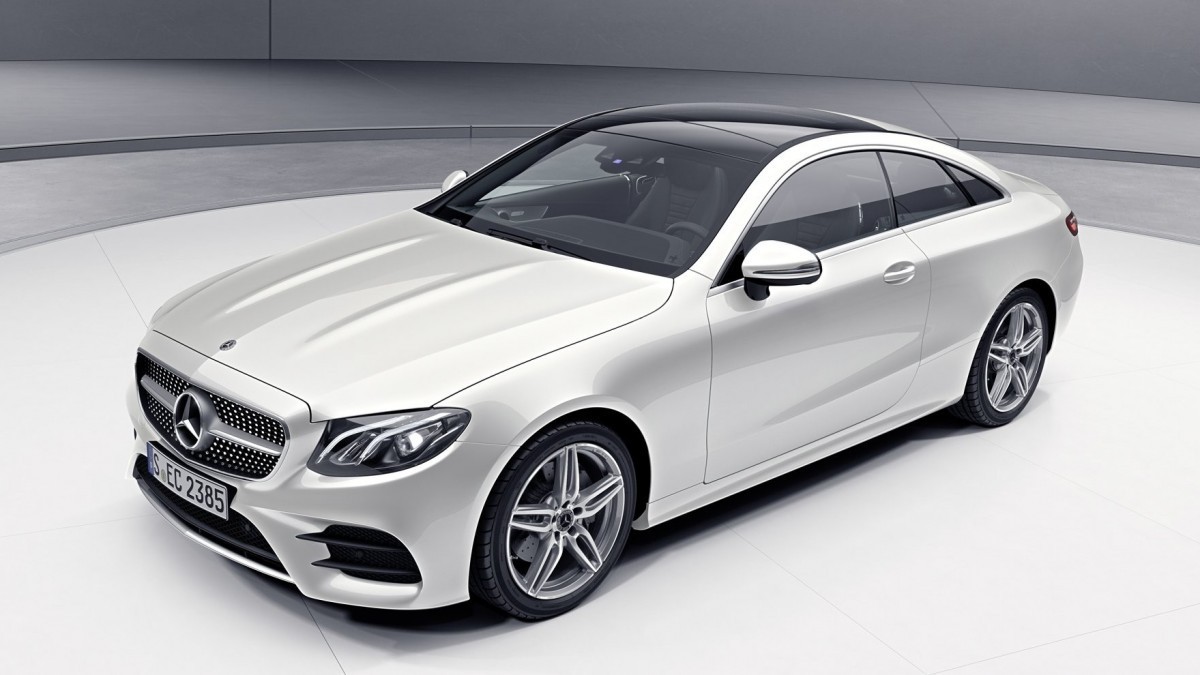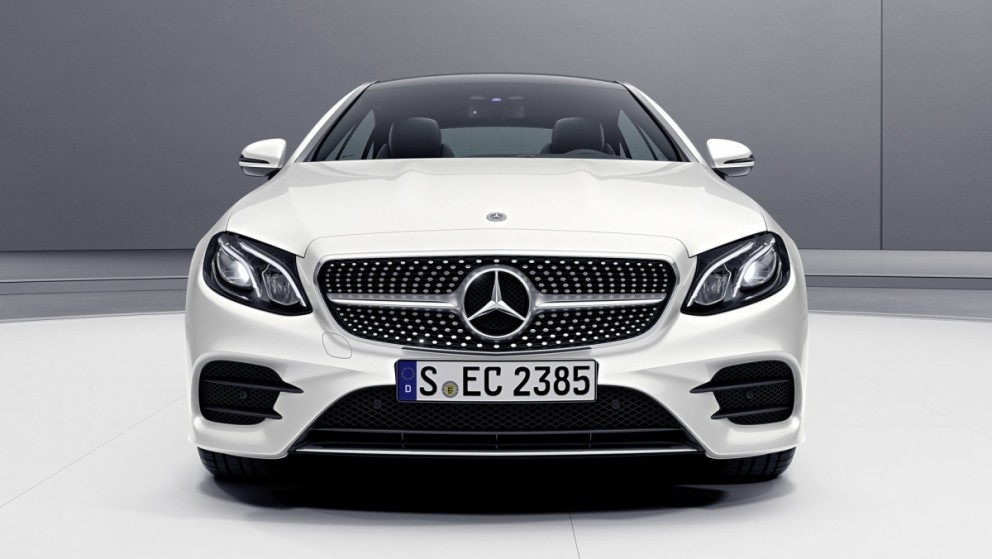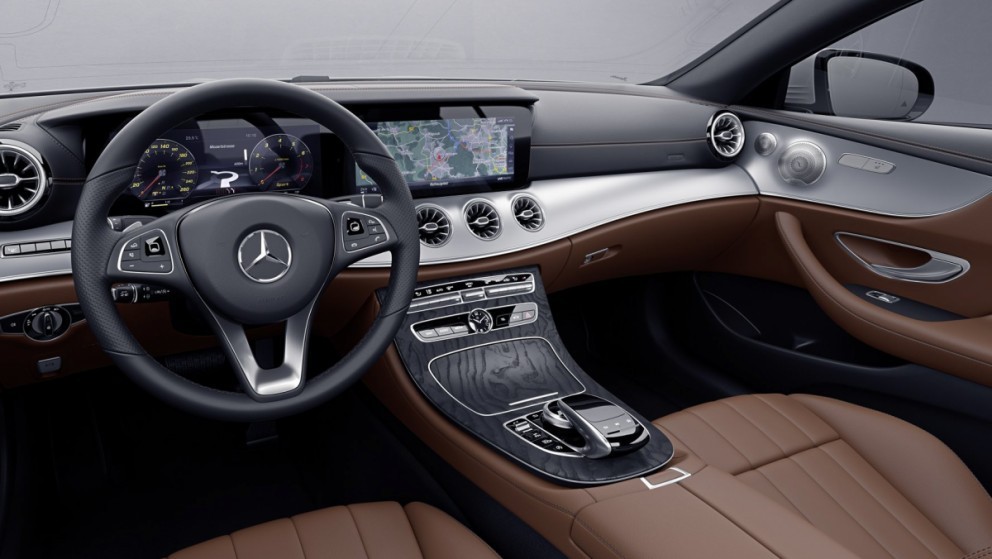 View E-Class Coupe
Contact us